Spider Vein Management in Lone Tree & Colorado Springs
Two offices in Colorado! Colorado Springs and Lone Tree
Next day or same week appointments available
Start now to be ready by summer

Partnered with Colorado Health Neighborhoods

IAC accredited vein center in Colorado, with double IAC accreditation
Patient Testimonial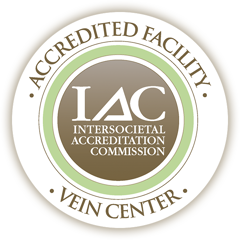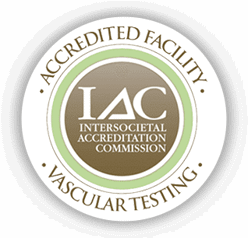 About Dr. Albert
With more than three decades of experience, James D. Albert, M.D., RPVI, FAVLS, is Colorado's leading expert in the treatment of superficial venous disease (varicose and spider veins). Board-Certified in both Cardiovascular Surgery and Phlebology, Dr. Albert is uniquely qualified to provide his patients with the most advanced vein care available anywhere.
What Are Spider Veins?
Spider veins are small blood vessels that are visible on the surface of the skin. They typically appear in red, blue, or purple colors. The underlying cause of spider veins could be indicative of a more serious medical condition – particularly if spider veins are accompanied by pain, itching, heaviness, swelling, or aching.
Possible causes of spider veins include:
Weakened or damaged blood valves
Burst blood vessels from pressure or sun damage
Genetic factors
Pregnancy
Prolonged periods of sitting or standing
Hormone imbalances
Previous blood clots
There are many treatment options for spider veins. If you'd like to speak with a vein specialist in Colorado Springs or Lone Tree, call the Albert Vein Institute today at one of our two locations - Lone Tree (303) 857-5111 or Colorado Springs (719) 888-3227 for a consultation.
Varicose Veins or Spider Veins?
Varicose veins and spider veins are similar in that they both result in visible veins on the skin. Spider veins are the less serious of the two vein conditions. Unlike varicose veins, spider veins are usually very small and painless. Varicose veins are typically bulging, deep, and they can appear lumpy or twisted under the skin.
If you have painful or uncomfortable symptoms with noticeable veins, you are most likely dealing with varicose veins. Over time, varicose veins can lead to more serious health conditions and should be treated promptly.
The Albert Vein Institute Advantage
When you trust your spider vein removal to Albert Vein Institute, you can rest assured you are getting care from a highly qualified and experienced medical team. You can schedule your initial personal consultation to determine if your spider veins are purely cosmetic or are due to an underlying medical disorder requiring further evaluation before treatment.
Schedule your consultation today. Contact us today for information regarding spider vein management in Lone Tree (303) 857-5111 or Colorado Springs (719) 888-3227.